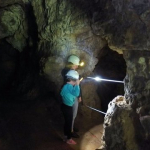 Nottinghamshire Mayflower
Scrooby and Babworth area in the Bassetlaw district of north Nottinghamshire. Today, the county is also well known for the city of Nottingham, Sherwood Forest - the Home of Robin Hood and being a centre of cultural, sporting and retail excellence. The surrounding countryside of Nottinghamshire has beautiful rural English villages, art galleries, excellent food and significant heritage. Follow the Pilgrim Roots itinerary through north Nottinghamshire and take time to visit some of the county's highlights. The Pilgrim Roots trail includes Scrooby, Babworth and other nearby destination including Gainsborough, Austerfield, Retford and Boston.
Open »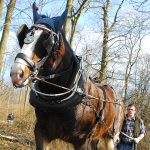 Bassetlaw Images
Pilgrim Country nestles on the crossroads of three English counties. It overlaps the district of Bassetlaw in North Nottinghamshire along with South Yorkshire and Lincolnshire and it covers roughly 50 square miles of picturesque villages and charming market towns. You can download a copy of the Mayflower Trail for your visit. This circular trail takes you to the historic sites associated with the principal players in the Mayflower Pilgrims' story including William Brewster and William Bradford, whose lives are well documented. Alternatively, if you would prefer a guide to take you on your exploration of the Mayflower Pilgrim sites, local tour guide Brackenbury's Britain is ideally placed to show you those hidden buildings and by ways that formed the roots of founding fathers of the United States of America. You could also visit the Mayflower Pilgrims Visitor Centre in Retford. This compact but incredibly informative museum has models, displays, children's activities, dressing up clothes, interactive content and smells representing Mayflower Pilgrim's England. There's much more to see in the Pilgrim Country so take advantage of the area's other historic attractions. Nottingham, Lincoln, York, the Yorkshire Dales, and the great outdoors of Derbyshire and the Peak District are all nearby. The legendary Sherwood Forest and literary landscapes of D.H. Lawrence and Lord Byron's country are also just a stone's throw away, so your short break can easily turn into an extended stay. 2007 marked the 400th anniversary of the founding Mayflower Pilgrims leaving Bassetlaw to start their new life in Holland. It was 13 years later, in 1620, when the Pilgrims finally reached Plymouth, USA. 2020 will commemorate the 400th anniversary of the Mayflower's life changing voyage and arrival in Plymouth Bay, Massachusetts.
Open »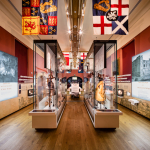 Notinghamshire Images
Whether you visit Nottinghamshire for a weekend break or a day out with the kids at top attractions, you can see world class sport, amazing live performances, excellent nightlife and cutting edge art in outstanding venues. Taste fine dining at Michelin star restaurants, shop at high street favourites and unique independent boutiques, and enjoy local produce in traditional market towns. Rousing stories of rebellion and virtue are written into our DNA - visit the enchanting Sherwood Forest to walk in the footsteps of Robin Hood, learn of castles torn apart by civil war, or enjoy a cocktail in one of the city's cave bars. You can even trace the daring footsteps of the Mayflower Pilgrims from Nottinghamshire to the Americas, before learning how Nottinghamshire innovations like MRI scanners have helped change the world for the better. GETTING HERE Nottinghamshire is approximately 120 miles north of London, in the East Midlands. From London, Nottingham is 1 hour 40 mins by rail or 2 hours 20 mins by road; Newark is 1 hour 15 mins by rail or 2 hours 30 mins by road.
Open »