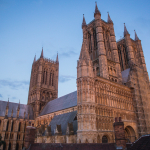 Lincolnshire Images
Lincolnshire
Be inspired by miles of stunning coastline, natural beauty in the countryside, and the Cathedral City of Lincoln. Take time and discover the history and heritage of Lincoln city and countryside. Over 1,000 years of history lives on at Lincoln Castle, home to the 1215 Magna Carta and 1217 Charter of the Forest. Walk in the footsteps of past kings along the 360° wall walk through castle towers, and explore the Victorian prison. Lincoln Cathedral boasts views like no other over the Lincolnshire countryside. Stand in awe in the cathedral nave and reflect whilst listening to the majestic sounds of the Cathedral Choir. The remains of Lindum Colonia, the Roman City of Lincoln founded in the first century AD, can still be seen throughout the city by following the Roman Trail. The Mayflower Pilgrims started their journey in Lincolnshire and exploring Gainsborough Old Hall can help you find out more. Plus, don't miss the Elizabethan Doddington Hall - still in the hands of the same family from down the generations. GETTING HERE Lincolnshire is approximately 120 miles north of London, in the East Midlands. From London, Lincoln is 2 hours by rail or 2 hours 50 mins by road.
Open »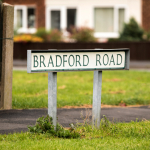 Immingham Images
Immingham is located in North East Lincolnshire on the East coast of England. The town's museum tells the local history and how the area became home to one of the UK's largest ports. Many street names are named after the passengers of the Mayflower - you will spot Bradford, Clyfton and more as you travel around the town.
Open »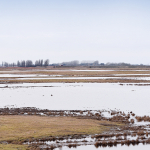 Boston - Mayflower
Boston is a lively historic port and market town located on the River Witham, joining the North Sea at a part of England's east coast known as 'The Wash'. Boston and its magnificent church are named after St Botolph, an Anglo Saxon monk, who according to tradition visited the area in the 7th Century. Boston today is a diverse and vibrant town to explore and discover, with a range of quality national and independent shops, wonderful dining experiences and a unique history and heritage. Boston's medieval wealth can be seen from surviving buildings in the town that you can still visit today; St Botolph's Church (known locally as 'The Stump'), St Mary's Guildhall and the town's stunning Market Place are just three examples. The large weekly markets each Wednesday and Saturday and its annual May Fair, are also legacies from the medieval period and draw visitors from miles around. Nearby are RSPB sites - Frampton Marsh and Frieston Shore where visitors can experience the sheer diversity of The Wash, enjoyed by birdwatchers, families and visitors who want to get close to the special natural environment of this part of England.
Open »