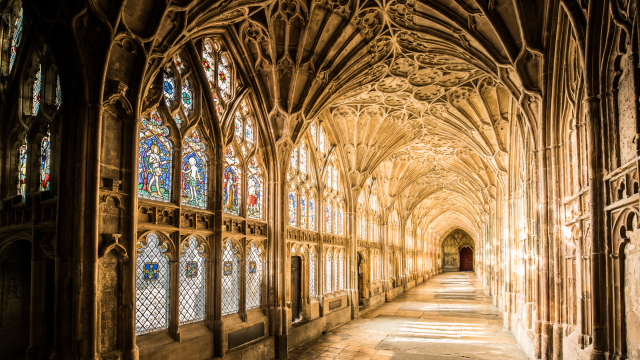 Gloucester Cathedral Cloister
Credit Marketing Gloucester
Wrapped within the modern city is ancient Gloucester, which was born as a retirement home for Roman soldiers but really flourished as one of Britain's major medieval towns. Evidence of its former glories are peppered throughout the centre, which converges on one of England's most beautiful cathedrals.
During the 19th century and early 20th centuries, Gloucester was an important trading port, but the docklands have been resuscitated from slow decay and transformed into one of the city's most vibrant districts, home to restaurants, shops and a couple of interesting museums.
GETTING HERE
Gloucester is 100 miles west of London, in southwest England.
From London, Gloucester is 1 hours 55 mins by rail or 2 hours 20 mins by road.
read more