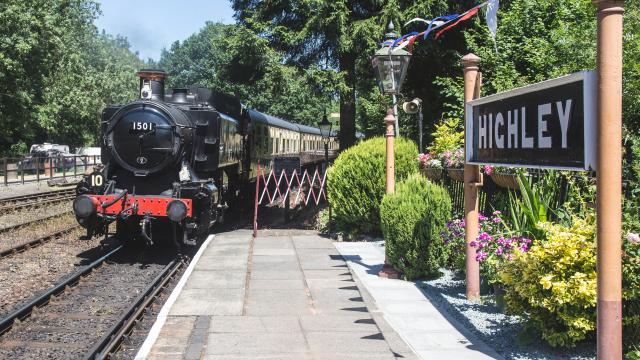 Severn Valley Railway
Explore the great outdoors, shop until you drop and fun for the whole the family.
Walk and cycle, along the many beautiful hills, waterways and countryside routes. Shop until you drop in a wide choice of independent and chain stores. Dive into our history by visiting one of the museums.
Fun for all the family with stunning views on the Severn Valley Railway, visit the Safari Park or explore one of the many country parks and gardens.
Enjoy a trip to the theatre, devour local delights in a restaurants and cafes or marvel at the skill of local craftsmen in a local crafts centre. Show your support for rugby, basketball, motor sports and cricket. Relax watching boat races and horse racing or spend your time with golf, fishing, swimming, climbing or horse riding.
GETTING HERE
Worcestershire is approximately 130 miles northwest of London, in the West Midlands.
From London, Worcester is 2 hours 20 mins by rail or 2 hours 20 mins by road; Droitwich Spa is 2 hours 20 mins by rail or 2 hours 10 mins by road.
read more