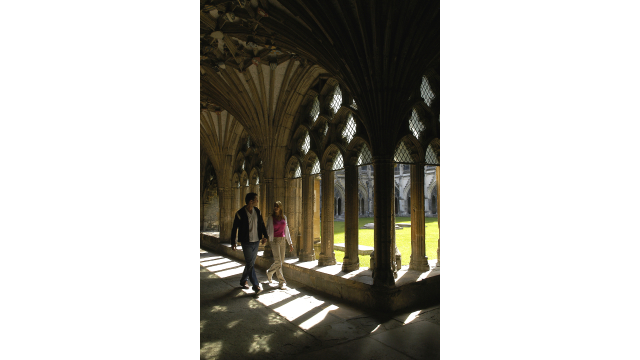 Canterbury Cathedral cloisters
If you're looking for short-break escape with beautiful beaches, stunning castles, exciting culture and delicious food and drink, then you've come to the right place.
Our corner of England is one of the best UK destinations for a day trip or short break, with a multitude of things to do and places to see. We've got some of the best beaches in Europe - voted by Lonely Planet - as well as art galleries, elegant stately homes, romantic getaways, fun-filled family attractions, and more than 4,000 of exhilarating foot and cycle trails.
GETTING HERE
Kent is southeast of London, in southeast England.
From London, Dover is 2 hours by rail (the High Speed One train takes just 1 hour) or 1 hour 40 mins by road; Canterbury is 1 hour by rail or 1 hour 25 mins by road.
read more