"How to" Guides on becoming a Tour Guide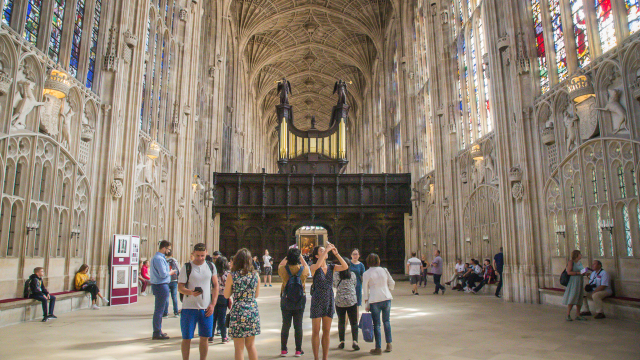 Kings College Chapel
Information including Blue Badge, Costumed, Driver Guide and Ancestral Guiding
How to become a tour guide
This series of "HOW TO" guides help individuals and organisations start or develop their tour guide offering.
This folder features 4 "how to" booklets offering advice on setting up your own guiding business with information on market insights, set up costs and chargeable fees, these are your first go to if interested in sharing your local knowledge with domestic and international visitors.
The series includes: How to be an Ancestral Guide; How to be a Costumed Guide; How to be a Driver Guide; How to be a qualified Guide.
Designed to help with your business and marketing plan and encourage those interested to seek out best practise within the industry.
These "How to" Guides have been created and produced as part of the Discover England Funded Project US Connections.