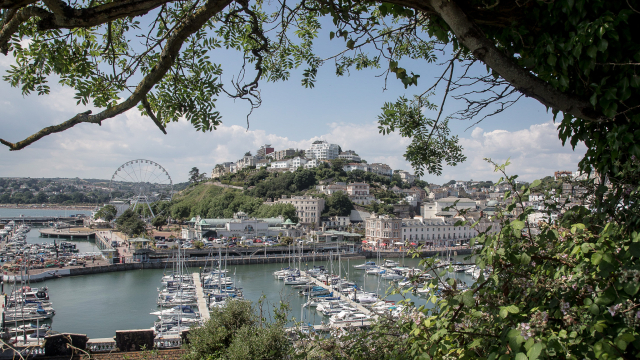 Torquay Harbour
The 'English Riviera' is the name given to the nine-mile stretch of coast between Torquay and Brixham on the south Devon Coast. It's a fitting name, for this beautiful stretch has long been a holiday heaven, the preferred destination for many a vacation-maker since the early years of the 19th century.
At its heart is the arcing Tor Bay, which has in its centre the bustling town of Torquay, still a popular spot for the classic English holiday by the sea. Although made (in)famous by the comically incompetent Basil Fawlty of Fawlty Towers, Torquay is anything but – this is a town that knows exactly how to deliver the kind of break its vacationers are looking for.
On either side of the centre of Torquay (and its neighbour in bucket-and-spade fun, Paignton) the coastline is breath-taking – a collection of soaring cliffs dropping onto beautiful coves and golden sandy beaches.
The warmest of welcomes awaits you on the English Riviera, Devon's Beautiful Bay. Surrounded by stunning coast and countryside, Torbay, including Torquay, Babbacombe, Cockington, Paignton and Brixham offer fantastic year round holidays with lots of things to do for everyone and with the opening of the new South Devon link road it's never been easier to get here!
GETTING HERE
The English Riviera is approximately 200 miles southwest of London, in southwest England.
From London, Torquay is 3 hours by rail or 3 hour 30 mins by road; Dartmouth is 4 hours by road.
read more