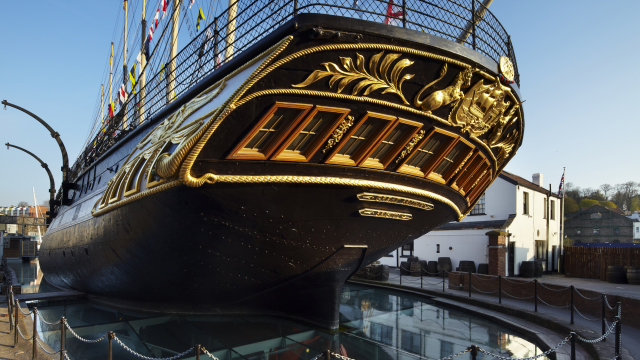 SS Great Britain - Bristol
Brunel's SS Great Britain is one of the most important historic ships in the world. When she was launched in 1843 she was called 'the greatest experiment since the Creation'. By combining size, power and innovative technology, Brunel created a ship that changed history. His vision for the SS Great Britain made her the great-great-grandmother for all modern ships.
US Connections
There are many connections between Bristol, England and America that may surprise visitors from abroad. From exciting voyages on the high seas, religious ties and even the naming of America, Bristol has some interesting truths to tickle your fancy.
GETTING HERE
Bristol is 120 miles west of London, in southwest England.
From London, Bristol is 1 hour 40 mins by rail or 2 hours by road.
read more